Swiss dish cheese "raclette"
This is a typical Swiss recipe with potatoes and a special kind of cheese. Here, layers of potatoes, cheese, and sausage are used but what makes the dish is the cheese.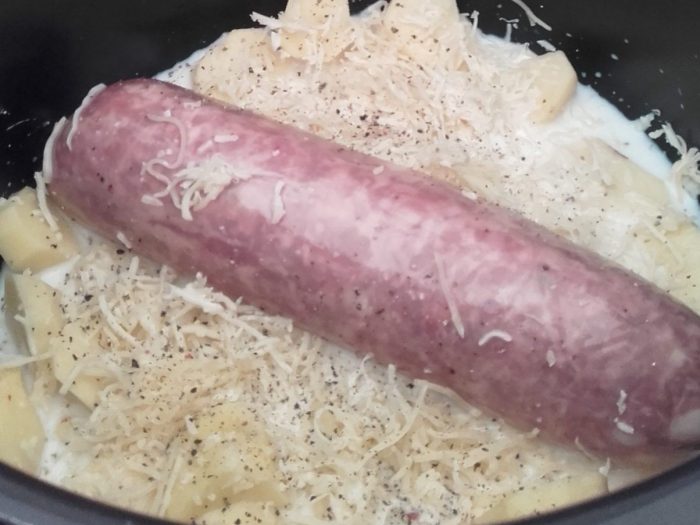 Pork sausage in a Geneva style
Here is a quick recipe of pork sausages with potatoes. The 2 ingredients go very well together. It will be cooked with milk and cheese. An interesting dish to share with your family.