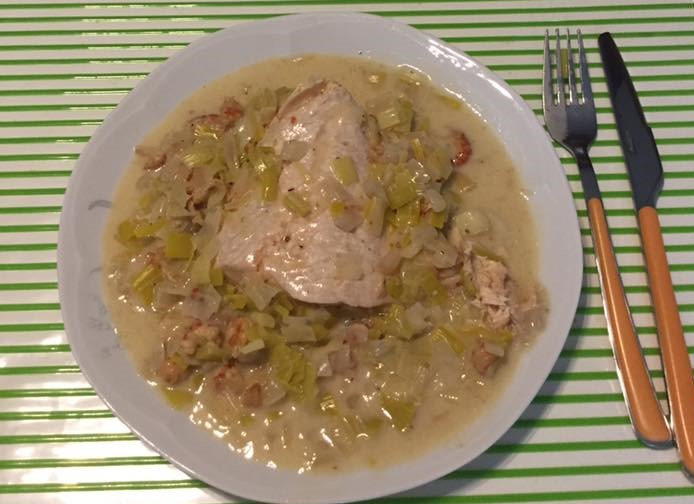 Salmon steak and shrimps
This is another version of salmon steak with leeks and some shrimps to put some color in the dish. It's quick and simple to prepare and the wine in the sauce will flavor it nicely.
Shrimps curry with rice
This is an easy recipe to prepare with some good seafood. The shrimps mix up with vegetables; spices and rice should be very good and tasty. A good dish to share with friends.